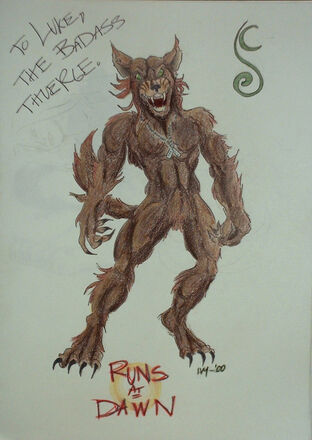 Name: Luxovious (Luke) Cassidy, ~Jeadagh~
Former Names: Runs-at-Dawn, Dodger (albeit only to one person)
Gender: Male
Breed: Homid
Auspice: Theurge
Tribe: Fianna
Rank: Fostern
Date of Birth: July 23, 1984
Packs: Scourge
Positions: Fianna Elder (?-?); Master of the Rite (? - ?); Sept Alpha (?-?)
Misc:
Creation Date: April, 2000
Creation Rank: Cub
Departure Date: Jan, 2004 (DECEASED)
Notes:
Community content is available under
CC-BY-SA
unless otherwise noted.