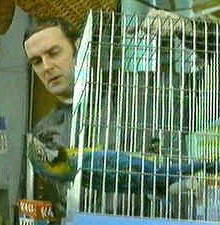 This is a list of people who are dead. They are deceased. They are no more. Bereft of life they rest in peace. Their metabolic processes are history. They've kicked the bucket. They've run down the curtain and joined the choir invisible. They are ex-people.
All items (51)
A
C
D
E
F
G
I
J
L
M
O
R
S
T
Community content is available under
CC-BY-SA
unless otherwise noted.